Community Spotlight: Refugee Services of Texas

---
If you're looking for a way to make an impact on your community, there are many ways to get involved with Refugee Services of Texas. The agency is designed to welcome refugees, asylees, survivors of trafficking, and other displaced peoples and support them in their new communities across the state.
To learn more about Refugee Services of Texas and some of the ways you can help, continue reading.
---
History of Refugee Services of Texas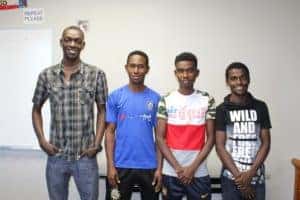 Refugee Services of Texas (RST) has been making a difference throughout the state of Texas since 1978. RST is a social-service agency dedicated to providing assistance to those who are in need. They provide services to hundreds of people each year from over 30 different countries of origin. While their main office is in Dallas, Refugee Services of Texas has service centers in Amarillo, Austin, Dallas, Fort Worth, Houston, and Rio Grande Valley, TX.
The agency is heavily involved in the fight to prevent human trafficking. For the last 15 years, RST has served as a standing steering committee member for the Central Texas Coalition Against Human Trafficking (CTCAHT). This organization is designed to identify survivors of human trafficking, provide comprehensive services, and put a stop to trafficking through various means.
---
Resettling Refugees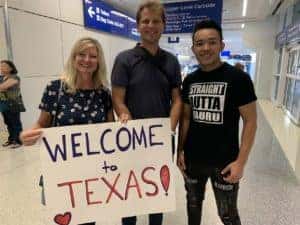 Whether it's a refugee, human trafficking survivor, or any other displaced person, Refugee Services of Texas' main goal is to help them get settled into their new life in Texas. RST's Immigration Legal Services are a great form of legal advocacy for those who are ready to start their new life. Some of their free/low-cost services include helping them apply for citizenship, adjustment of status (green cards), family reunification petitions, counseling services, and more.



---
How To Get Involved With RST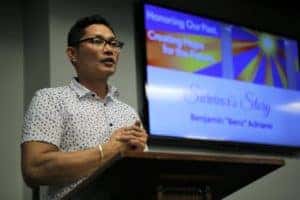 There are a variety of ways you can get involved with Refugee Service of Texas. Below are just a few:
Donate
Volunteer
Internship
Careers
Empowerment Dinners
And more
Empowerment dinners are a great and fun way to give back to RST. This gathering of friends, family, and the community raises awareness of human trafficking in Texas and educates attendees about ways to help survivors.
---
Give Back To the Community With Refugee Services of Texas
To learn more information about Refugee Services of Texas and the ways you can make an impact on your community, check out their Facebook page!
---