Community Spotlight: Heritage Farmstead Museum

---
You can experience the Blackland Prairie and learn what life was like hundreds of years ago for pioneers and settlers at the Heritage Farmstead Museum. This premier living history site in North Texas offers unique interactive encounters with a world long gone that's sure to thrill and educate people of every age and background.
---
About the Heritage Farmstead Museum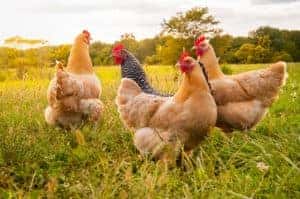 The farm that is now the Heritage Farmstead Museum was originally built in 1891 on 4.5 acres of rich soil by businessman Hunter Farrell as a dream home for his wife Mary and his daughter Ammie. The farmhouse was, by the standards of its day, ostentatious but practical with an elaborate jigsaw trim, wraparound porches, and situated away from sunrise and sunset for excellent shade and ventilation. He added three barns and outbuildings, making his home a showpiece of its day.
Since Hunter's business often kept him away, his wife Mary Alice took over management and retained ownership after the couple divorced in 1928. It stayed in family hands all the way up till 1972. Daughter Ammie married twice and was known as a champion sheep breeder. The museum was founded after her death to honor the family, educate, and demonstrate life in the past. Today it sees over 30,000 visitors every year.
---
A Living History Museum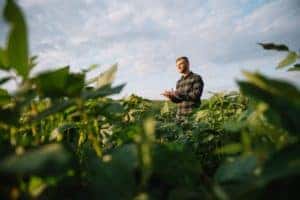 Today this historic complex has been designated as a State of Texas Historic site and registered on the National Register of Historic Places, with accreditation from the American Association of Museums. As you explore the museum you'll experience both permanent and temporary exhibits staffed by costumed characters going about their daily lives with authentic clothing, tools, and methods. The current permanent exhibits include:
Plano Elegance, Blackland Prairie Farmstead 1890 – 1936.
Farrell-Wilson House Outbuildings.
The One Room North Texas Schoolhouse.
Past exhibits have focused on such diverse topics as Victorian holidays, World War I in Plano, the Boy and Girl Scouts of America Honor of Scout Day, Fire Boys: The Legacy of the Plano Fire Department, and others.
The museum's collection encompasses more than 10,000 objects and memorabilia. These include authentic furnishings and domestic accessories inside, tools and implements, costumes, textiles, the Young House Gothic Victorian home, and an extensive library.
---
Educational Programs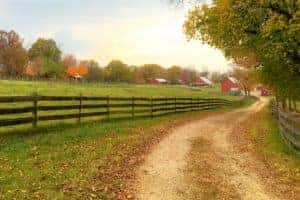 While the museum itself offers a world of fun and excitement to local visitors, it's also known for its educational programs. These allow you to become immersed in the year 1891 with brilliant colors, authentic Victorian architecture, and the intensive engagement of every young mind that comes through its doors.
Not only do they offer instructional hands-on exhibits, but summer camps every year that take kids through a week-long exploration of the local creek and learning what pioneer life was like on a farm in the late 19th century. In a world where kids are losing old-fashioned DIY skills but culture is making a comeback, this can be a wonderful experience for every young person.
---
Step Into the Past
The museum is open Thursday through Saturday from 10 a.m. to 2 p.m. and offers special grounds tours including wagon rides and chicken feed experiences. House tours are available Friday and Saturday only. Find the museum on Facebook, and for more information or to schedule your visit, call 972-881-0140.
---