We Buy Cars

If you're a driver in Richardson, Garland, Addison, or Plano, TX, who is interested in trading your current vehicle in for your next one, we here at Courtesy Nissan would like you to know that we buy cars. From start to finish, you can expect our team to provide you with an abundance of hands-on support throughout the entire process. Take a peek at the sort of experience that we have in store for you.
Sell Your Car Here
When you decide to sell your used car to us, you can be sure that you will receive a fair deal in terms of getting back what the car is worth. On top of that, doing business with us means that you won't have to deal with selling the car on your own.
We Offer a Wide Array of Vehicle Options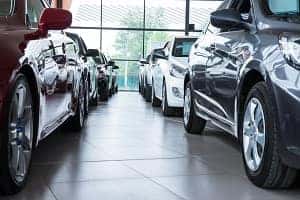 The moment you enter our lot, you'll notice that we have an abundance of quality Nissan automobiles on display for you to consider. These include accommodating SUVs like the Nissan Rogue and stylish sedans like the Nissan Altima and Sentra.
While you're looking around, don't forget that our sales associates will be close by. You can count on them to get you closer looks at anything that piques your interest, answer any questions you might have, and accompany you on each of your test drives.
Welcome to Our Finance Department
After you've returned from your test drives, the final step in the car-buying process will take place over in the finance department. It's there that you will be introduced to our team of knowledgeable professionals. They will take the time to sit down with you and discuss the specific parameters of your budget. Using this information, they'll present you with the sort of options that will make the most sense.
While you're busy preparing for your visit to our offices, don't forget to get online and fill out our financing application. Doing this will help you get a head start on becoming preapproved for a loan.
ACCELERIDE®
If you would prefer to go through the process of purchasing your next vehicle from the comfort of your kitchen table or your couch, we've provided you with the option of taking advantage of our ACCELERIDE® tool that allows you to do it all online. Here's a quick rundown on how it works:
• Step 1. Search through our entire inventory online.
• Step 2. Pick the specific features, warranties, and financing options that appeal to you the most.
• Step 3. Whether you would like to pick it up yourself or have it brought to your home, you choose the most convenient method of delivery. Let us know when you're ready to get started!
As you can see, we're prepared to provide our customers with all the assistance they require. If you call Plano, Garland, Richardson, or Addison, Texas, home and this is the kind of experience you would like to have, our Courtesy Nissan team is standing by to give you a hand.
---