Transmission Repair Near Me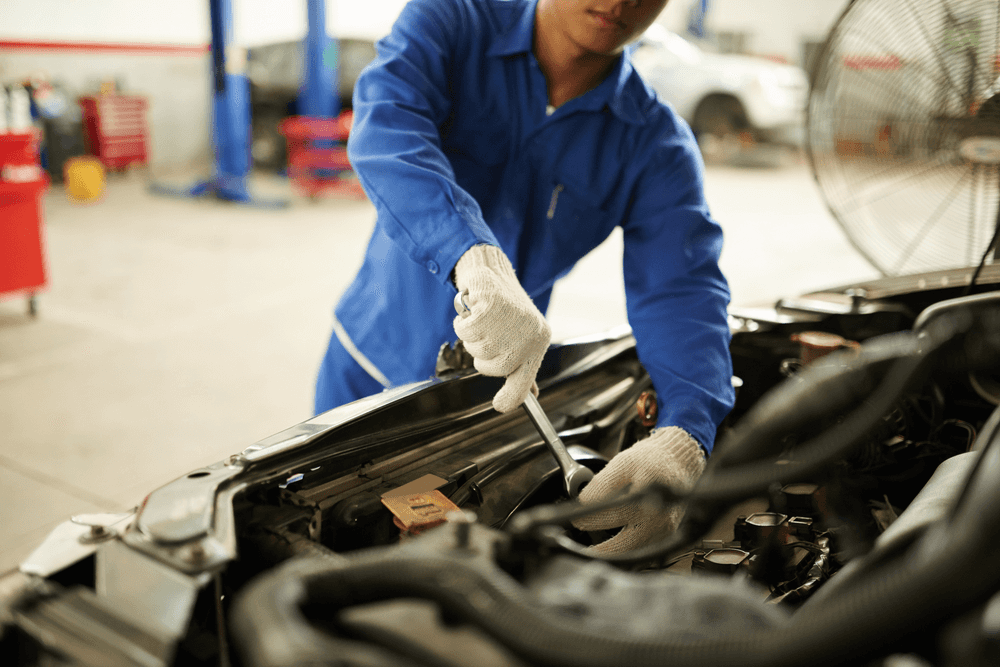 Are you looking for transmission repair near me in the Richardson area? Schedule a visit to the service center at Courtesy Nissan. We have a state-of-the-art service center at our dealership serving drivers around Garland, Addison, Plano, and other areas.
If your transmission isn't working like it's supposed to, bring your car to our service bay and our factory-trained and -certified technicians will do their best to help you get it fixed up and back on the road.
Signs I Need Transmission Repair
While it's always a good idea to have your transmission checked regularly—preferably as part of a multi-point inspection with every oil change—you can also keep an eye out for signals from your car that its transmission needs a little TLC.
These signs include:
Transmission grinding or other noises
Shifting problems
Gear slipping
Surges or movement delays
If you've noticed any of these symptoms from your vehicle, it's important to schedule transmission repair as soon as possible. Avoid driving until you've had your car looked at by a certified technician. You can use our convenient online portal to make your appointment.
Check Your Transmission Fluid
One of the best ways to keep your transmission healthy is to check your transmission fluid often. This can be done as part of your oil change. You can do it yourself as well by following these steps: Put your car in Park or Neutral and run the engine
Open the hood and pull out your transmission dipstick
Check the fluid. It should be a pinkish or clear color.
Wipe the dipstick clean, reinsert, and pull it out again. The liquid should reach the "fill" line.
Keep in mind that your engine may get hot during this process, so we recommend wearing protective gloves.
If your transmission fluid appears burnt, has particles in it, or doesn't reach the "fill" line on your dipstick, you may need to change or flush your transmission fluid. Normally, this will be done every 45,000 miles, but may have to be done more often depending on your driving conditions.
Schedule Transmission Repair with Us
If your transmission is in need of repair in the Garland or Addison areas, contact the service center at Courtesy Nissan, near Richardson and Plano.