Community Spotlight: Operation Once in a Lifetime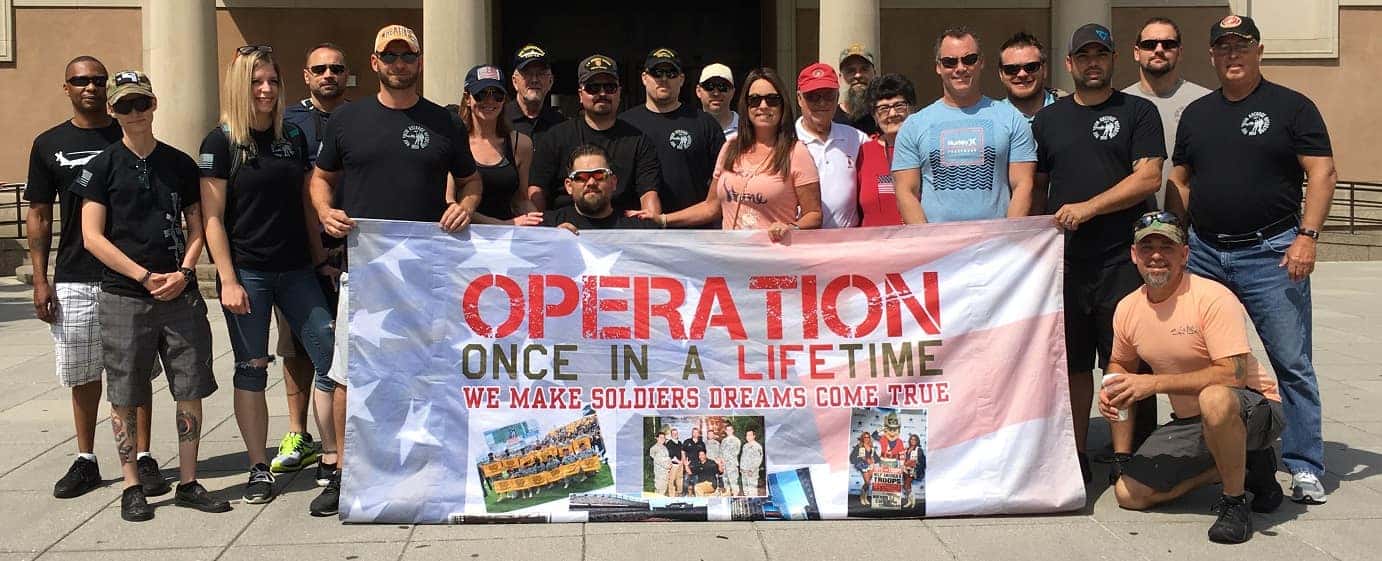 The members of our military give up everything for people they don't even know. Operation Once in a Lifetime was founded to show just how appreciative we are of the services and safety they provide for our country.
Learn how they're lifting up our troops one wish at a time.
The Mission: Operation Once in a Lifetime
Fondly known as the "Make-A-Wish" of the military, Operation Once in a Lifetime operates in the same fashion by providing once-in-a-lifetime experiences to those who deserve them most.
For more than a decade, Operation Once in a Lifetime has been raising funds and granting wishes to service members from every rank, state, and walk of life.
Operation Once in a Lifetime has granted wishes all over the spectrum, ranging from on-field meet and greets with star athletes to fully paid trips to Disney World for the family.
However, their mission extends beyond dreams to include necessities for veterans and active-duty service members who may be struggling. Any service member can reach out to this 501 (c) (3) non-profit organization for assistance with bills, shelter, and food stability.
Much More Than a Wish-Granting Organization
Operation Once in a Lifetime is dedicated to being a consistent support system for our troops before, during, and after they serve. While their biggest program involves granting amazing, one-time wishes to service members, their mission is so much more than that.
They operate many other programs throughout the year to support soldiers and their families, including:
Operation Welcome Home: They pay to fly soldiers home, where they're greeted by barracks filled with new linens and toiletries donated by the organization.
Operation Reconnect: This program focuses on keeping families and loved ones connected while members serve—no matter how far apart they are—through donated computers.
Operation Back to School: The organization is just as dedicated to the families of service members. That's why they regularly support family activities, like an end-of-the-year basketball banquet for the Copperas Cove basketball team, which is made up of mostly military kids stationed at Fort Hood.
Make a Soldier's Wish Come True
If you want to give back to those who have given everything for our country, consider donating to one of the many fundraisers that Operation Once in a Lifetime has going year-round.
You can also shop through Amazon Smile (for everyday items that you already need) and a portion of what you spend will be donated directly to the organization.
You can also donate items for the Operation Care Packages. Service members request specific items—video games, TVs, movies, snacks, and more—that you can donate. Then, the organization will box it up and ship it out to make a service member's day.
Get in on the Operation
Operation Once in a Lifetime is always working on bettering the lives of U.S. military service members, both past and present.
Get in on the action by connecting with them on Facebook, where you'll get regular updates on fundraisers and events that you can get involved in