How to Trade in a Car

---
If you're eager to move on from your current vehicle and begin enjoying your next model, the trade-in process is ideal. When trading a car, you can put its value towards your next ride. At Courtesy Nissan, we thought it would help locals around Dallas, Richardson, Plano, and Garland if we went over the trade-in process in detail.
The steps to trading in a car are pretty simple. Our staff is happy to speak with you about the process, too. So if you want to know how to trade in a car, we've got you covered!
---
Prepare Your Car for the Trade-In Process
There are a few steps you'll want to take when preparing to trade in your vehicle. First, you want the model to be in the best condition possible. So taking the vehicle through the car wash, cleaning out the interior, vacuuming the seats, trunk, floor carpets, these are all helpful steps to take.
If your model has any exterior blemishes such as scratches or dents, you should attempt to have these smoothed out. Going to a service shop is a good idea in general, as you want your model up to date on any necessary maintenance before trading it in.
Once you've done all that, it's also important to compile all past service records. Everything from oil changes to part replacements should be readily available. Documentation of any prior accidents should be included, too.
Value Your Trade-In Online
If you're curious to see what the trade-in value of your vehicle is, you can do so without having to leave your home. We have a trade-in calculator you can use right now. By plugging in basic information such as the make, model, and model year, we can provide you an estimated trade-in worth for the car.
Decide What Your Next Model Will Be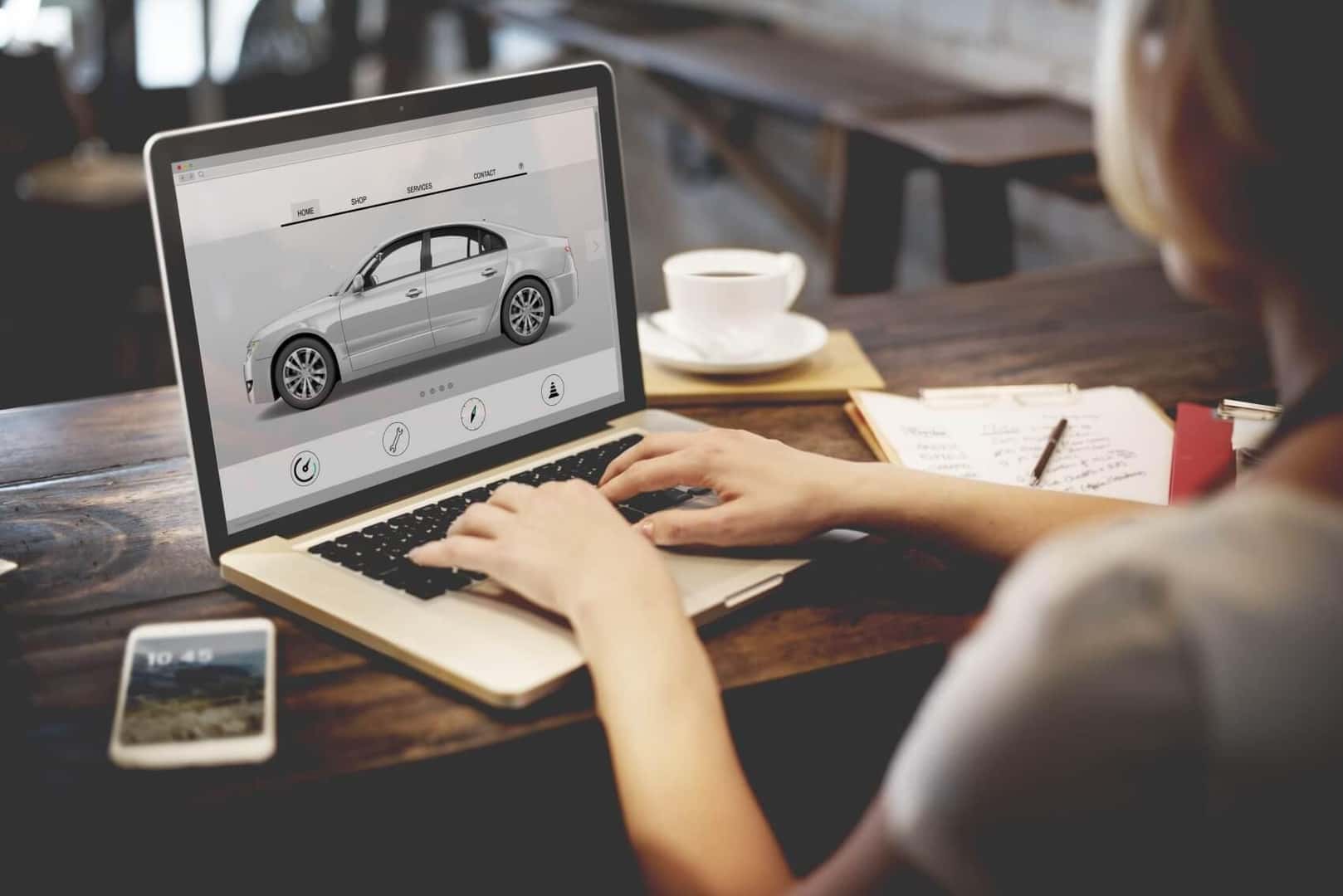 You don't have to trade-in your car and immediately replace it with a new model. However, if you do want to get a new model after trading in your current vehicle, it's best to do research beforehand.
With our online inventory, you can browse through a wide range of models. If you see one you like, we can give you an idea of how much you'll save on that new car by trading in your current one!
---
Bring Your Trade-In to the Dealership
Once you've prepped your car for the trade-in process and have done all necessary research, the last step is to bring your car to our dealership. Our staff will be happy to greet you and answer any lingering questions you might have about the trade-in process.
After a quick look-over of the car to make sure everything is in order, we'll have the trade-in paperwork prepped and ready to go. If you're curious about test driving a new model, we can happily arrange that as well.
At Courtesy Nissan, we make the trade-in process as simple as possible for everyone around Dallas, Plano, Garland, and Richardson!
---