2022 Nissan Versa: Forward Momentum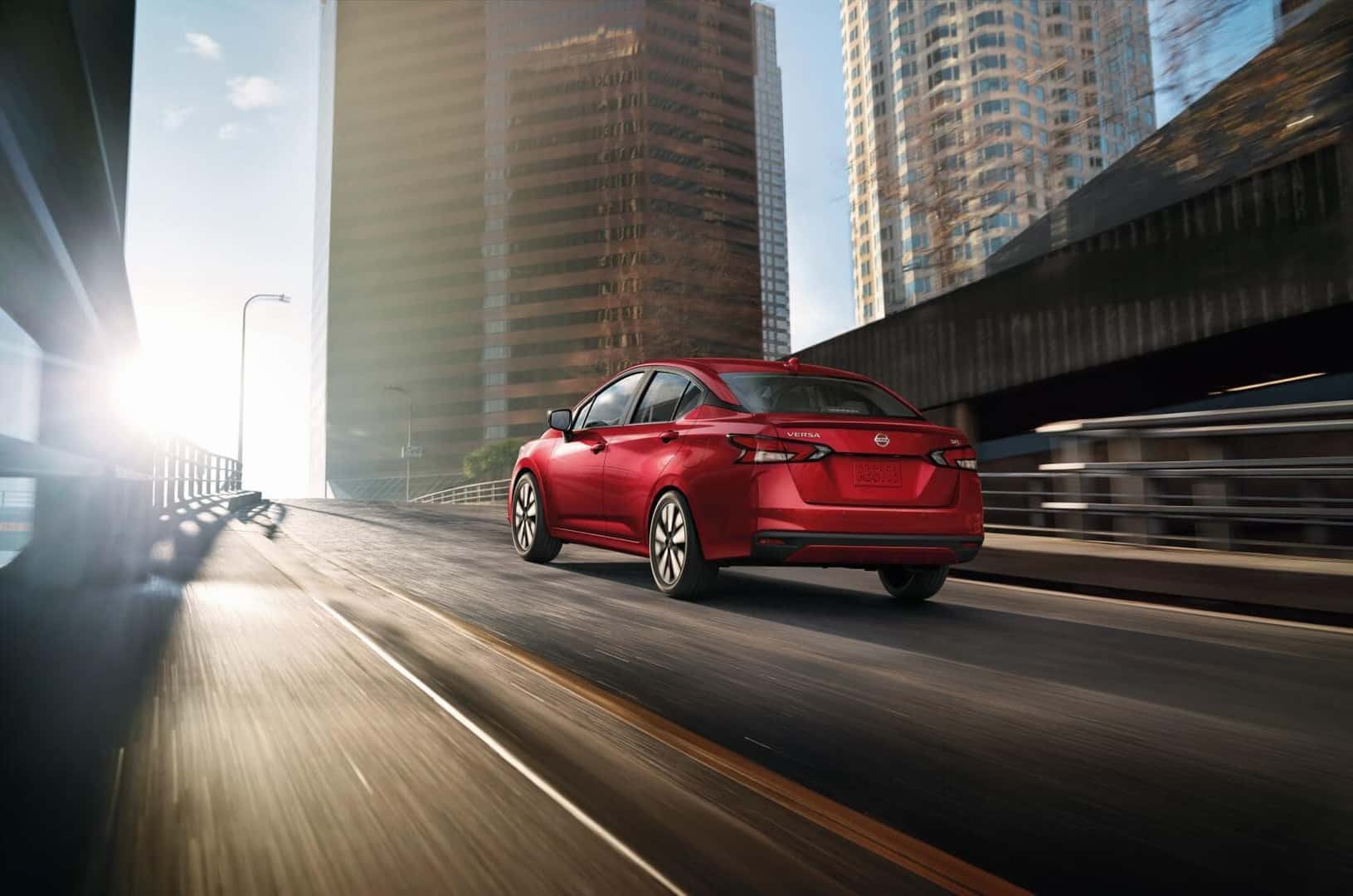 The Nissan Versa uses a 1.6L 4-cylinder engine to power forward. Thanks to this engine and its fuel-saving technology, the model can handle up to EPA-estimated 40 highway MPG in a single fill-up.1
That means long stretches of highways can be easily conquered by this model. The secret is the engine's variable valve timing that constantly adjusted its energy output. As a result, the model delivers excelled no-acceleration with maximum mileage.
The available Xtronic CVT® (Continuously Variable Transmission) improves your model's responsiveness for precise maneuvering through tight corners or alleyways. Plus, the Versa comes with a stiff rear suspension, so all four wheels stay grounded no matter what.
Channel standard Hill start assist whenever your model is on an incline. This system holds your brake pressure for a few seconds, so you can seamlessly switch your footing from your brake to your accelerator. Now you won't have to worry about rolling backward when climbing up steep hills or ramps.
2022 Nissan Versa: Interior and Tech
The 2022 Nissan Versa can easily sit up to five passengers at a time. If you're a solo commuter who needs more room for your on-the-go items, add on available 60/40-split rear seats. This function allows you to fold down any unused seats to optimize your cargo space.
The Versa SR, for example, can hold up to 15 cubic feet of items, including airport luggage, groceries, shopping bags, equipment, and so much more.
This Nissan model also comes with plenty of available driver-focused technologies. Some of our favorites are detailed below.
Advanced driver-assist display: Stay updated on your driver status, fueling, and safety alerts with this full-color display.
Heated front seats and side mirrors: Combat cold weather with cozy seating and convenient heated side mirrors.
Remote Engine Start System: Access your vehicle without having to take out any physical keys.
Rear Door Alert: This system can visually and audibly remind you to check your rear seats.
2022 Nissan Versa: Nissan Safety Shield® 360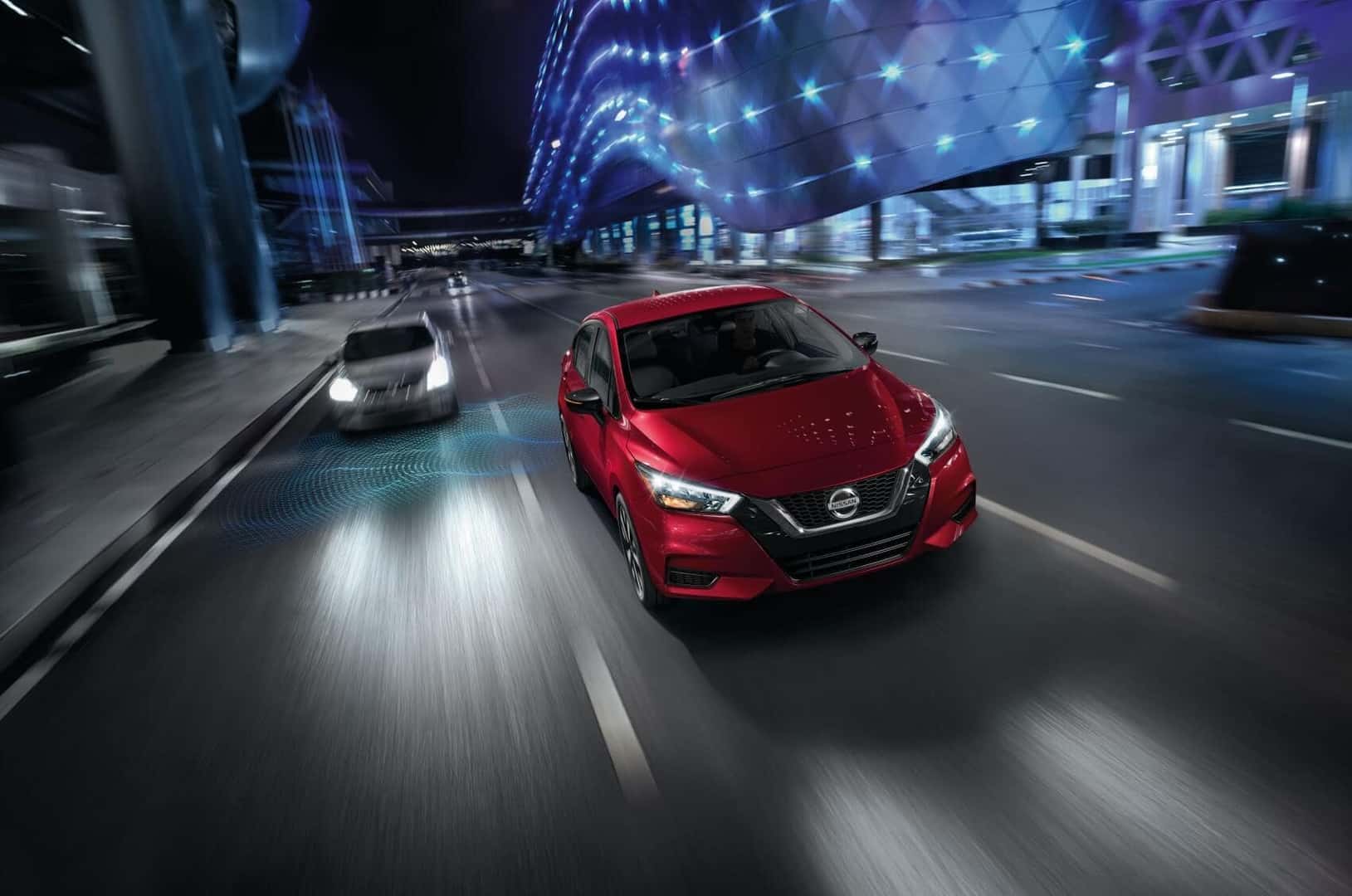 Nissan Safety Shield® 360 is a standard safety suite available for all Versa trims SV and above. This package features safety systems that function to prevent, protect and defend against hazardous driving. Here are just some features found in Nissan Safety Shield® 360:
Automatic Emergency Braking with Pedestrian Detection
Rear Automatic Braking
Rear Cross Traffic Alert
Lane Departure Warning
Of course, there are also optional safety features, like Intelligent Cruise Control, which watches traffic flow and maintains an adjustable speed and distance between your model and other vehicles on the road.